Nebraska Ranchers Use Fire to Reclaim Grazing Lands
On the mixed-grass prairie in Nebraska's Loess Canyons, Scott Stout runs a 500-head cow-calf operation on the N-N Ranch with his wife, their five kids aged nine to 21, and his father-in-law. Part of their family ranching operation includes setting fire to their pastures.
The Stouts started prescribed burns in 2008 to reclaim grazing land lost to invading trees. Rangelands south of the Platte River are some of the most tree-infested in Nebraska. The Stouts' ranch lost nearly half of its livestock forage as eastern redcedar gobbled up grasslands.
"Cows hate cedar trees. So do the grasses they eat," said Stout. "Fire was by far the most cost-effective way to restore our grazing lands."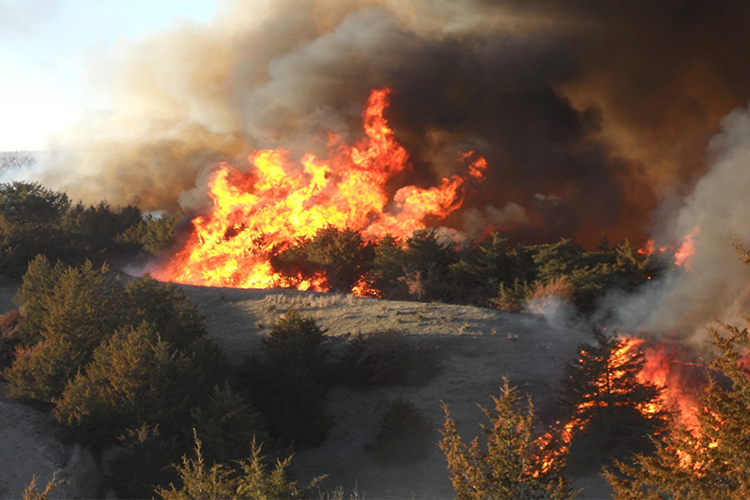 The rapid invasion of eastern redcedar across America's Great Plains grasslands spells bad news for producers like Stout. These drought-tolerant, fast-spreading trees replace native grasses, which means less food for livestock and less revenue for ranchers. Nebraska ranchers lost 530,000 tons of forage in 2020 to trees, according to new data produced by the science team at USDA's Natural Resources Conservation Service (NRCS) Working Lands for Wildlife (WLFW).
Read the complete story HERE